The last remaining segment of the Auburn Trail in Victor, between Maple Ave. and School St, by the Victor Insulator plant is under construction. This is in conjunction with the installation of a new sewer line along much of the Auburn Trail.
This culminates the work of many VHT volunteers over 25 years to get this final section open for hiking and biking. Thank you, Finger Lakes Railway, Ontario County, Victor Insulator, the Town of Farmington and their Sewer Department, and the Town and Village of Victor. And the volunteers!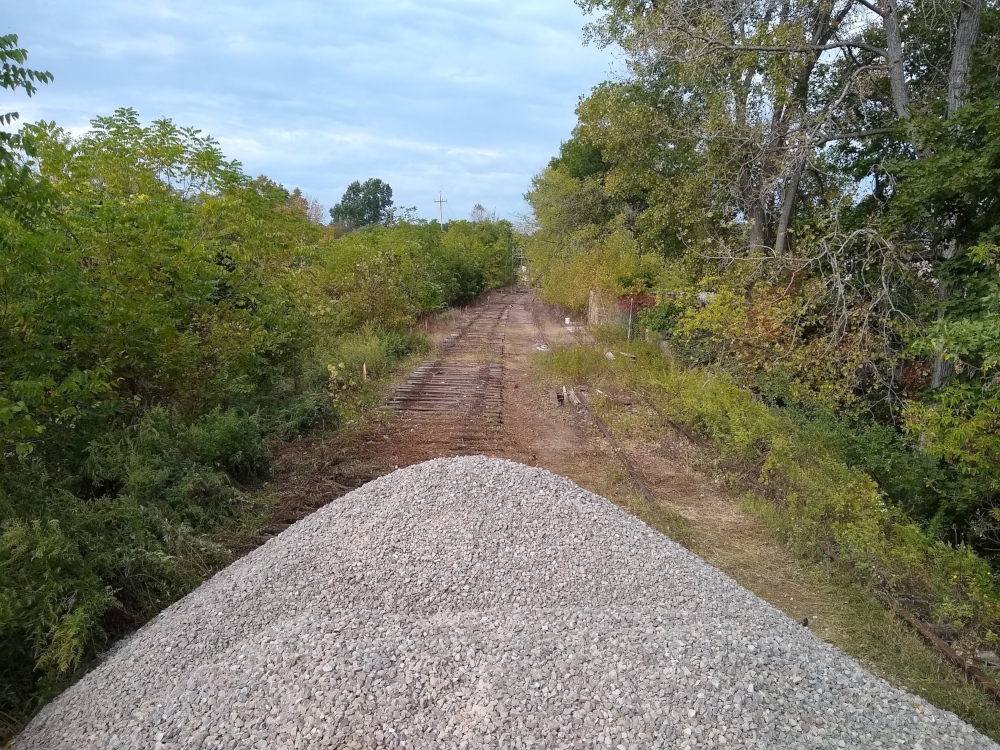 This was taken on Saturday 9/28, showing one set of rails have been removed with the ties still to come out, and stone for the first of three layers has been delivered. When finished, the top layer will be the same stone dust as the rest of the trail. The other sections of the trail that have been disturbed by the construction will also be brought back to great condition.