Updated July 14, 2017 JH
Bluebird Trail - VHT
Victor Hiking Trails
1-mile loop, mostly flat open meadow, some woods
June 2008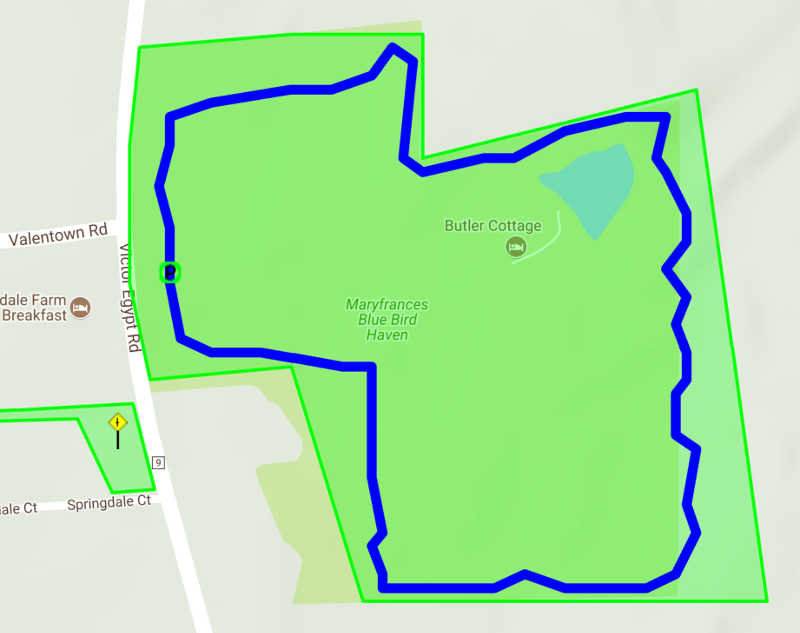 This foot path is within the MaryFrancis Bluebird Haven Park. It is a perimeter loop trail through meadows and woods. It has a grass or dirt surface, 2- to 4-feet wide. It makes a nice walk. Be sure not to disturb any of the Bluebirds. The last few springs there have been more than 10 young that have been raised each year. Please stay on the trail and do not cut into the middle of the meadow when the bluebirds are nesting. You will very likely see the bluebirds from the trail – if it is "in season" for them.
In the winter, this can be great, easy cross country skiing and snowshoeing country.
Loop
From the parking area off the Victor Egypt Rd, just south of Valentown Rd., and across the road from the entrance to the Monkey Run Trails, this trail can be followed either clockwise or counterclockwise. In either case, it begins in meadow, and on the east and northeast it is in woods.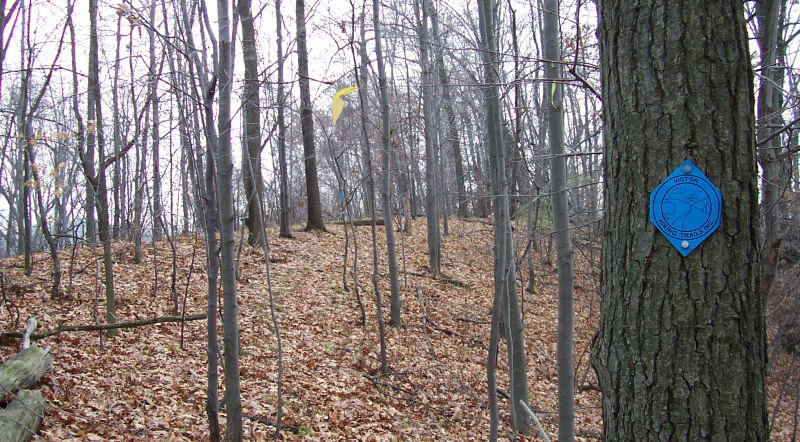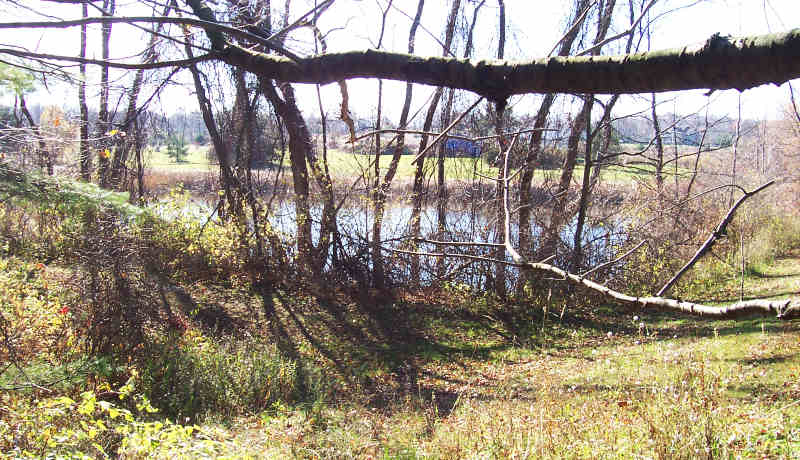 Elevations and Distances
Caution: Elevations are from USGS. They are very precise, but not necessarily accurate. They may be from any place up to 100-feet from the trail!