Updated July 15, 2017 JH
Royal View Trail - VHT
Victor Hiking Trails
.5-mile one way, mostly woods hilly
June 2008
This foot path is probably the least used trail in our system. Which is a shame because it may be the prettiest of them all! It is a jem of a little trail.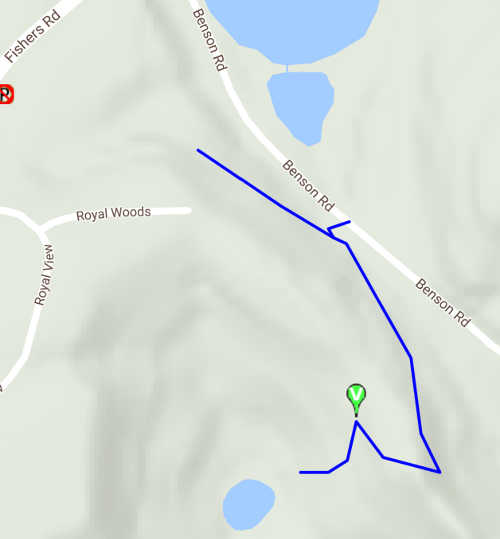 The entrance is off of Benson Road, where there is little parking and not near by. The entrance currently is easy to miss and quite a scramble up the road cut. (This is on the list for our volunteers to improve.)
This trail is relatively short, almost exclusively in the woods. There is considerable up and down and switchbacks -- watch the blue blazes -- before it ends at a small "kettle pond" in the woods.
The name Royal View is from the nearby subdivision and street, and is very fitting.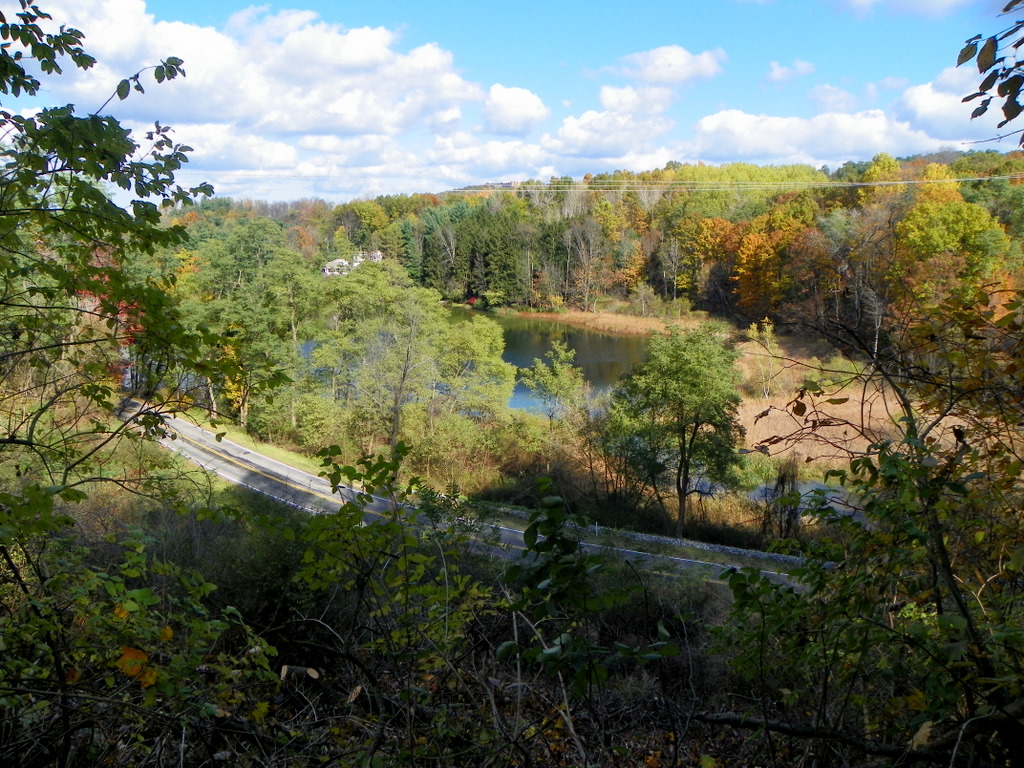 Elevations and Distances
Caution: Elevations are from USGS. They are very precise, but not necessarily accurate. They may be from any place up to 100-feet from the trail!