Updated July 14, 2017 JH
Hundred Acre Woods Trail - VHT
Victor Hiking Trails
3/4-mile one way, some hilly, wooded
July 2018
This footpath is mostly through woods. It is dirt or grass surface, 2- to 3-feet wide.
The trail head and parking are on Yale Ct., off of Gillis Rd. opposite Cobblestone Creek. It has some ups and downs, the steepest is at the trail head. It crosses White Brook. The other end is on the loop of Fox Hunt Drive, where there is no parking.
Elevations and Distances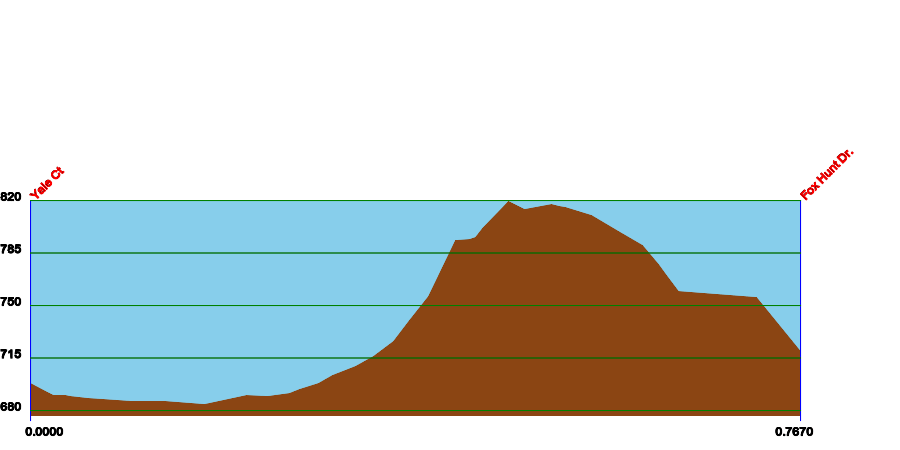 Caution: Elevations are from USGS. They are very precise, but not necessarily accurate. They may be from any place up to 100-feet from the trail!