Victor Hiking Trails is a Non-profit, All Volunteer Organization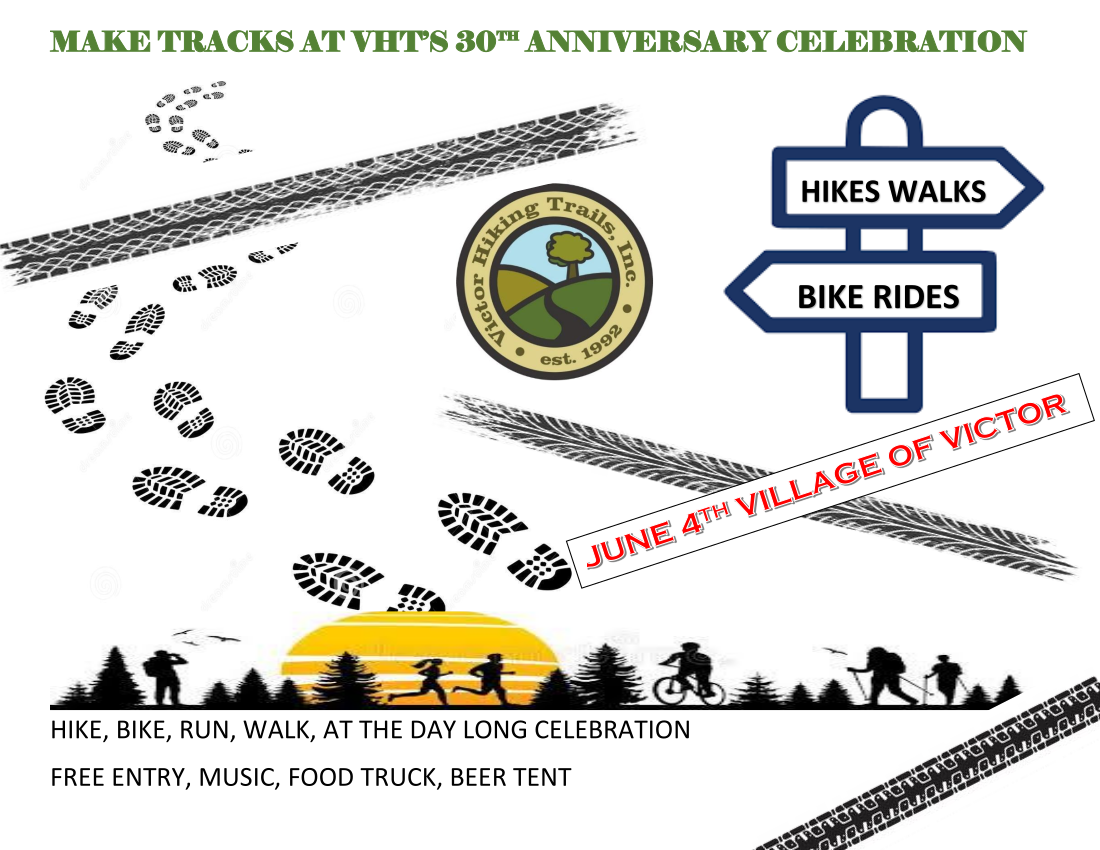 Victor Hiking Trails 30 Years Donation Form
Your one time gift will help support a community-wide celebration of Victor's Multi-Use Trails, the community that supports them, and thirty years of Victor Hiking Trails!
Or consider Joining VHT with your contribution and or volunteer time!

Thank you!
You can use this online form and pay using a credit/debt card via PayPal, or a

printable paper form is available

via button below.

We will get your name and address from the next PayPal page. If you want VHT to use a different name or address, put it in the Comments.

One Time Gift / Donation

For non-cash gifts, please Email us.




Thank you!